PARTNER WITH LEAVE NO TRACE CANADA
Building and maintaining partnerships with various organizations is fundamental to spread our message widely, and thus reaching the maximum number of recreational area users. Leave No Trace Canada is looking for partners who are committed to social and environmental ethics and who wish to participate financially in the development of the Leave No Trace program in Canada.
Partnership Categories
Affiliate Partner
Affiliate Partners are organizations that wish to identify themselves as adhering to the Leave No Trace principles and help promote the LNTC  program. Affiliate partners shall pay annual dues and are encouraged to offer benefits to our members such as discounts on their products, services, membership fees, etc.
Supporting Partners
This category is for organizations wishing to contribute financially to the development and promotion of the Leave No Trace Canada program in exchange for visibility. Supporting partners can fund specific projects, such as production of educational materials or recreation area signs, or provide a financial non-project-specific contribution in order to support the entire organization.
Partner Benefits
Rights to use the internationally-recognized, Leave No Trace logo for marketing, communications and educational materials
Your organization is seen as a supporter of the protection and sustainable use of Canada's natural areas
Your organization associates and shares goals with a recognized international ethical movement
Partners are featured in our NEWS and social media reaching an audience of more than 3000 in Canada
Opportunity to sponsor Leave No Trace educational events based on your regional or national interests
Your organization/company name and link are added to our website's "Partners" page
Customized partner events designed for your audience that feature Leave No Trace principles
Your organization helps drive positive environmental change in Canada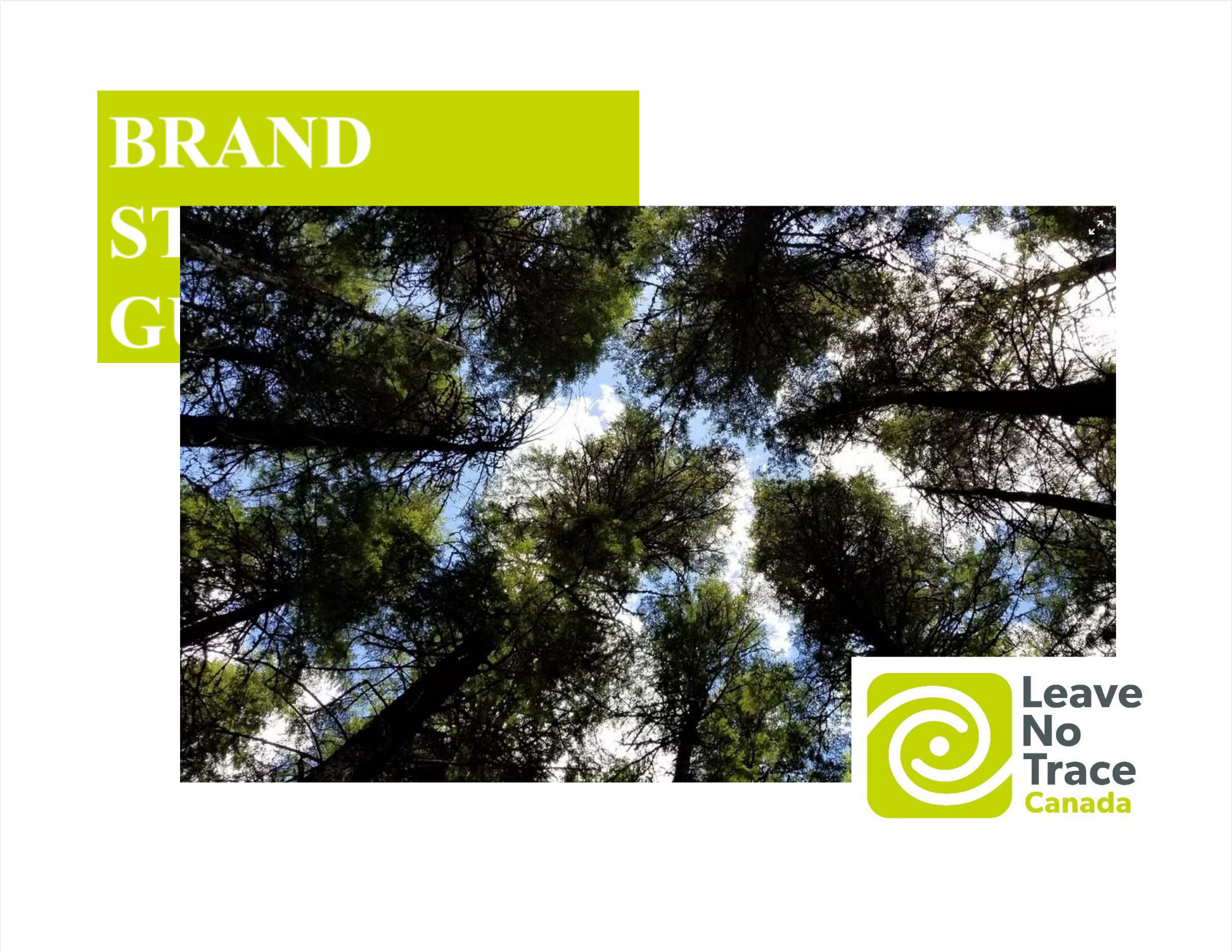 Brand and logo guidelines